Our Gutter Guards Can Help Protect the Foundation of Your Neenah, WI, Area Home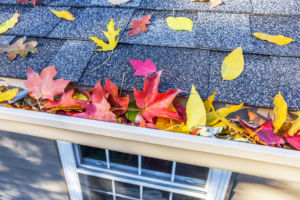 Having gutter guards installed at your Neenah, Wisconsin, area home is an essential part of protecting your foundation walls and your home's exterior. But don't trust just any gutter protection system — the gutter guards offered by ABT Foundation Solutions, Inc., include features that allow them to prevent clogs and keep your gutters free of debris more efficiently than others in the industry.
Gutters are intended to collect rainwater and funnel it to a downspout that leads away from your home. Without proper gutter guards, however, accumulating leaves and other debris can cause water to build up and fall over the sides of the gutters, against the foundation of your Neenah, WI, home. This can lead to the following issues:
Puddles — When clogged gutters allow rain to fall near the base of a house, the collecting water forms puddles that exert pressure against the foundation walls. This can cause the walls to shift and even crack.
Ice — If the water around a home settles into cracks within the foundation walls and then the temperature drops, the water will expand as it freezes into ice, causing even larger cracks to form in the foundation.
Erosion — When foundation walls are exposed to water over an extended period of time, they can begin to erode, making them weaker and more prone to cracks, leaks, and other issues.
You can avoid clogged gutters and protect your home by having ABT Foundation Solutions install our state-of-the-art gutter guards. Our gutter protection system features a sturdy aluminum frame, along with fine stainless-steel mesh that keeps leaves, twigs, pine needles, and other debris out of your gutters. They can even be heated during the winter to prevent the formation of icicles and ice dams. Plus, the gutter guards we install are some of the only ones on the market that can conform to the pitch of your roof, allowing for optimal performance.
For more information about how our gutter guards can help protect your Neenah, WI, area home, make sure to contact ABT Foundation Solutions today.