With the heat of summer past us, you might think pests are a thing of the past, too. But while summer brings out the big bugs, colder temps drive them indoors – and into your basement or crawl space.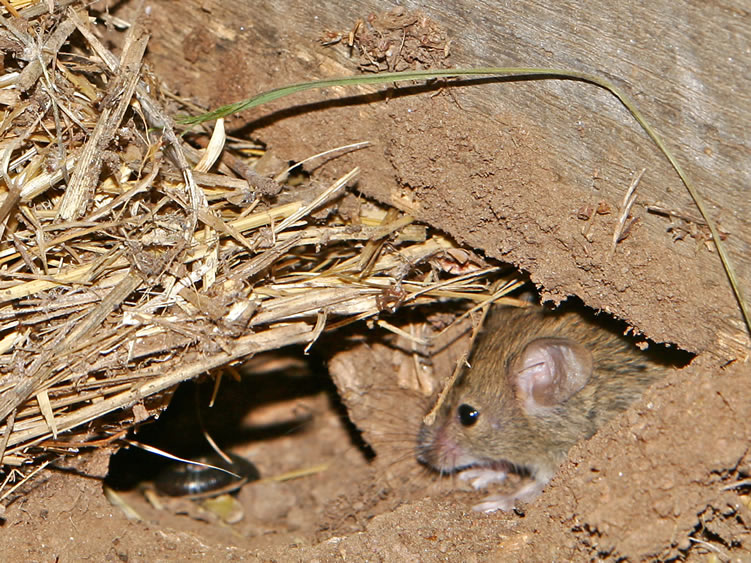 The are four reasons why insects, bugs and rodents would love to relocate to your basement over the winter, according to Plunkett's Pest Control of Wisconsin.
Ease of access. It's easy for pests to burrow their way through the ground into your ground-level rooms. And many of the great openings between inside and out can be found around the foundation, windows and utility openings.
Darkness. Pests like to hide and stay safe. There's usually less foot traffic in the basement, and if it's cluttered with boxes and bags, then there are even more dark places to hide.
Moisture. All living things need water, and pests are no exception. Basements tend to be damper than the rest of the house.
Warmth. Even though they may be the coolest part of the house, the basement is still warmer than the outside. Pests can feel drafts and seek them out to find warm places to stay.
Even if you're not bothered by the "icky" factor from insects and spiders, rodents and other pests can cause significant damage when they chew through trim or electric wires, shred insulation or even gnaw on aluminum siding, according to Joseph D'Agnese of This Old House magazine.
Rodents also bring health hazards with them into your house. These can include hantavirus, bubonic plague, salmonellosis and rat-bite fever.
The first step to keeping your basement or crawl space pest-free is to eliminate the habitat for pests, according to the experts at Bayer Advanced. To start, "Think like an insect. Look for bug-size bridges, things that could give non-flying pests a leg up onto your home's structure. Also scout for places of refuge, spots where pests can hide out."
From there, look for things resting against the house: rock or compost piles, old boards, bricks, firewood, mulch, leaves and trash cans. Any of these can draw vermin and provide a way in.
Clean out gutters and downspouts to keep insects from breeding there.
Cut back tree limbs that hang over your roof or gutters, and prune shrubs that rub against a wall, porch or deck.
Change the bulbs in your exterior lights. Trade traditional bulbs, which lure insects, with yellow or sodium vapor lights.
Next, seal openings:
Check for cracks in the foundation, and seal them if they're small. For larger cracks, call ABT Foundation Solutions for a free inspection and evaluation.
Take out screens and replace them with storm windows. If you leave screens in, make sure they don't have holes, tears or other openings.
Check weather stripping around doors and crawl space openings, and replace as needed.
Check for damp or rotting wood in eaves, fascia boards and flashing.
ABT Foundation Solutions offers several options for keeping your basement or crawl space clean and dry. Our dehumidifiers, sump pumps, basement waterproofing and crawl space encapsulation work together to keep pests out. Call us at 920-733-4228 or contact us online to set up an appointment.
Photo credit: Fir0002/Flagstaffotos, Wikimedia Commons, license GDFL 1.2.
SaveSave
SaveSave
SaveSave
SaveSave
Posted by CatenaCreations
On October 20, 2017