Summer weather brings two big concerns for foundations: heat and moisture.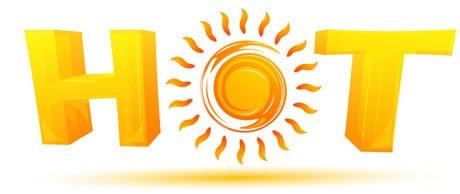 We had a heat advisory Friday, with the heat index near 100 degrees.  We were on the edge of the "heat dome" that's been covering a big part of the nation, and we won't see multiple days of heat advisories or warnings like our neighbors to the west and south will have.
Most homeowners are aware of the damage that can be done with too much water around a foundation. But did you know that extended periods of hot and/or dry weather can damage your foundation, too?
"The biggest impact drought has on your property is its impact on your foundation," says Jim Laven on Angie's List. "During periods of prolonged dryness, the soil surrounding your home shrinks away, causing foundation issues that, if not addressed, can grow into even bigger problems over time."
One of the first signs of damage is foundation settling. It starts with cracks in basement walls that homeowners may not even notice. Then cracks will appear in drywall upstairs, and windows and doors may become hard to open, Laven says.
Another sign of problems could be basement flooding. "It may seem strange that foundation problems caused by drought can lead to flooding, but it actually makes a lot of sense," he says. "When your foundation settles and cracks form, your home becomes vulnerable to anything that can enter through those cracks, including water."
And when it finally does rain, your home could flood more easily.
In extended periods of drought, damage can be come so severe that tiles can break, grout can pop and walls can crack. For example, in 2010, it was so dry in Nashville, TN, that one man could hear his house groaning, moving and shifting.
Even though rain may not be falling, moisture can still be a concern. The experts at ABT Foundation Solutions still see very humid and damp basements and crawl spaces during this weather. Keep running your dehumidifiers and checking for mold.
If you see cracks and other signs of foundation movement, don't just worry about it. Call ABT Foundation Solutions at 920-733-4228 (4ABT) or contact us online to schedule a free inspection.
Posted by CatenaCreations
On July 25, 2016