Experienced Waterproofing Contractors Offering Basement Flooring & Additional Products to Neenah, WI, Area Homeowners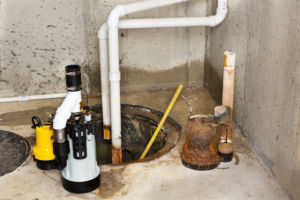 The team of waterproofing contractors at ABT Foundation Solutions, Inc., is available to assist Neenah, Wisconsin, area homeowners with all of their basement waterproofing needs. We're proud to offer customers in the area a wide range of basement waterproofing services, including but not limited to the installation of our innovative water channeling system. And we don't stop there.
Unlike some other waterproofing contractors in the Neenah, WI, area, ABT recognizes the importance of providing homeowners with any and all materials necessary to complete a project. This eliminates the need for customers to spend time and money securing those products from another vendor. In order to best meet our customers' needs, we are pleased to offer the following products:
Basement flooring
Basement wall systems
Dehumidifiers
Sump pumps
Since ABT Foundation Solutions is not a franchise, we aren't restricted to using a certain line of products. While some waterproofing contractors may be tied to specific products, ABT is able to create customized solutions using the products that are best for each homeowner's needs.
We are experienced in working with the finest products on the market. Our sump pumps, for example, are some of the most efficient in the industry — they're able to pump three times more water using only half the electricity, when compared to similar devices. Although many of our products come with outstanding warranties, our installation team is so talented that our work almost never needs to be serviced. All of these factors have helped us earn a reputation as one of the top waterproofing contractors in the area — a claim evidenced by our A+ rating with the Better Business Bureau.
If you're interested in any of the products or services mentioned above, please contact ABT Foundation Solutions today. Since being founded in 2002, we've remained dedicated to providing our customers in the Neenah, WI, area with an exceptional experience, start to finish, and we look forward to doing the same for you.