Most homeowners have been concerned, at one point or another, about water getting into their basement or crawl space. Whether it's from the weather, a cracked foundation, a broken pipe, or leaky appliance, that moisture can damage concrete if not detected quickly and removed correctly.
Water detection systems have been available on home security systems for many years. However, if you don't have or can't afford a whole-house security program, there are separate water monitoring systems that can help you keep your house dry and your foundation repairs away.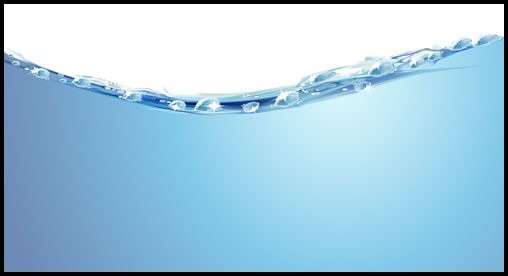 A wireless monitoring system communicates with sensors you place around the house. "These systems can tell you whether your basement is flooding, if the furnace cuts out in the dead of winter while you're at work, or if you've skipped town and forgotten to close the garage door," according to Wilson Rothman of This Old House magazine.
The systems can be set up to send alerts via e-mail, a cell-phone text message, or on a portable key fob you can carry in your pocket. "If you want to see a more complete picture of your home from far away, some systems let you install video cameras as well as sensors and show you what's happening via a secure webpage," Rothman says.
The most basic systems operate via radio-frequency technology. They'll alert you if your sump pump turns on or a pipe freezes, for example.
One system supports a water shutoff controller. You install a motor-driven valve on your water supply pipe, then place water sensors in a prime area for leaks. If water is detected, a signal is sent to the controller, and it shuts off your main water line.
If you prefer to see what these sensors are reacting to, you'll need a system that lets you install both sensors and video cameras. "Video-capable systems require you to have a broadband Internet connection," Rothman says. You may also need to pay a monthly subscription fee to access the secure webpages set up for video monitoring.
Other sensor systems also need broadband Internet connections, but monitor a number of functions in the home. They can be placed on walls or floors, and work with a number of apps already on the market. Some work with "smart home hubs" that connect and monitor functions throughout the home.
One system "uses a proprietary wireless system that takes advantage of the copper wires in your walls and treats them like antennas for the system. The moisture sensor (which also detects temperature and humidity) is said to not only help with big water emergencies, but also tells you about slowly developing moisture − the kind that can lead to mold damage."
Homeowners interested in using this technology should do their research and explore several options at different price levels. In some cases, it may be less expensive at this point to install a home security system with added water monitoring features, says Rothman. But as the technology involves, homeowners will be able to set up their own personalized systems to detect water leakage and other problems and keep their homes safe.
If you are tired of water in your basement or crawlspace, the experts at ABT Foundation Solutions, Inc. will conduct a free, no-obligation inspection to help you find the source of the problem and determine the best solution to fix it.
Call ABT Foundation Solutions, Inc. about our basement waterproofing and crawl space waterproofing solutions at 920-733-4ABT (4228) or contact us online to start!
Posted by CatenaCreations
On November 21, 2016