Some homeowners put off foundation repairs, thinking that these repairs will lower their home's resale value in the future, or make it difficult to sell their home.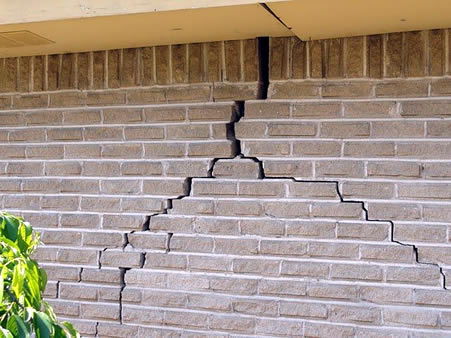 In fact, experts say, just the opposite may be true. As long as you disclose the problem and outline the repairs when you list your home for sale, you should be able to sell your home without losing value, experts say.
If your home is located in an area where foundation problems are common, listing repairs could actually be an asset. "In areas known to have expansive clay or soil issues, having hydraulic piers installed can be seen as a solution to a problem that every homeowner in the area will encounter at one time while owning a home in that area," according to HomeAdvisor.com.
Even if you're not planning to sell your home in the near future, you should still move ahead with foundation repairs as soon as possible. Joe Provey writes on Homes.com:
"If your foundation has a problem, regardless whether you have plans to sell your home, it's wise to consider making the repair sooner rather than later. You'll be able to negotiate with contractors without the pressure of having to make the repairs quickly, and scheduling of the work can be done at your convenience. More importantly, you'll avoid complications with buyers and their lenders down the road. Homes with structural problems do not appraise well, and homes that don't appraise well are difficult to finance."
It's also important to make sure that the foundation repair firm you hire has a warranty that can be transferred to the new owners. ABT Foundation Solutions offers permanent solutions for foundation repair, and our warranties are transferable.
Foundation problems could also keep you from making other improvements needed in your home. Installing new windows, adding a deck or finishing your basement won't be worth the investment if a shifting foundation will damage those updates.
"The bottom line is that it makes little sense to live with foundation problems. Sooner or later you will have to pay for the repairs," Provey says. "By doing the work sooner, it's likely to be a lot less expensive than waiting until you must sell your home."
If you suspect foundation problems, ABT Foundation Solutions will conduct a free, no-obligation inspection to determine the cause of the problem and provide an estimate for repairs. Call us at (920) 733-4228 (4ABT), or contact us online to get started.
Posted by CatenaCreations
On July 21, 2017