Basement waterproofing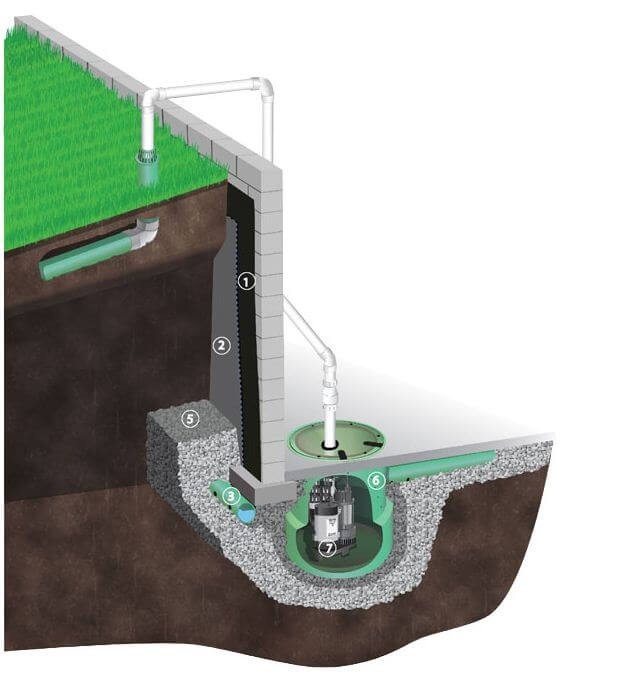 Basement waterproofing will preserve or increase the value of your home and provide health benefits as well. ABT is a leader in basement waterproofing services in Wisconsin. The designs of our Dry Right™ Systems were based on our experience and knowledge. Our technicians are trained weekly, updating their skills to current building codes, standards, and basement waterproofing methods.
Waterproofing systems
The basement waterproofing systems at ABT Foundation Solutions, Inc. are designed to provide you with a wide range of benefits for your home. These include:
Increases the structural integrity of your home. If water is allowed to leak into the concrete, it weakens the structure, which may result in severe deterioration of your foundation and lead to costly foundation repairs. Basement waterproofing, done properly, ensures that water isn't permitted to leak into and sit around the foundation of your house.
Can stop development of health issues. This process isn't completed just for your home's health; it is good for you and your family's health as well. If water pools up in your home, mold can grow. Having your basement watertight will get rid of moisture and keep the indoor air healthy.
Retains the value of your investment. Your home is probably your greatest investment.  If water enters your house and causes damage, your home's value could decrease. With basement waterproofing, you are keeping your investment at its best value.
Protects your possessions from water damage. Consider the damage which could take place if water leaks in your basement. Don't let this happen to you. A watertight basement keeps your possessions safe and sound.
Enables you to add livable space to your home. Basement waterproofing is the starting point for turning your basement into livable space. This can add hundreds of square feet to your house, giving your family more space and increasing the value of your property.
To put it simply, basement waterproofing is something all homeowners should take seriously. To learn more about this process for your home or to get an estimate, contact us.