Basement finishing
Many homeowners dream of turning their basement into a fully functioning recreation room, family room, extra bedroom or man-cave. Before that can happen, the basement must be sealed tight, free of moisture and ready to finish.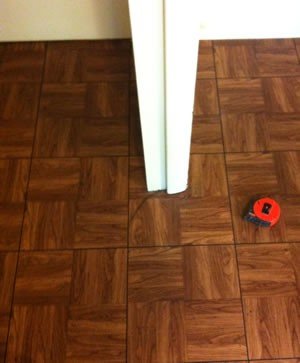 Finishing the basement with RightWall™ panels could be the step you need to claim that basement space in your house. These panels are designed specifically for basements and will insulate, inhibit mold and create less dust and debris.
For flooring coverings for your lower level, ABT will install and service the flexible floor products that fit in anywhere. These range from MaxTile, a waterproof tile solution for the basement, to Interlocking Carpet Royal, a waterproof carpet with a wide range of colors to choose from, to CarpetFlex, a unique floor tile that features an interlocking durable plastic base.
If you need more light or an additional exit, ABT Foundation Solutions, Inc. can also install egress windows in your basement.
Our staff of professional basement design experts will take your dream of a new lower level to the next level with ideas for making your new living space complete. Call ABT Foundation Solutions, Inc. today or fill out our online contact form for more information about basement finishing projects.