Sagging floors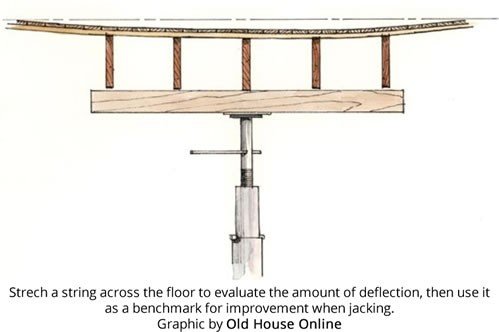 When you walk through your home, do you have squeaky floors? Do glasses and decorations rattle when you walk by? Does this happen in only one part of your home? These could be signs that your home's support system might be seriously compromised. And that's when a sagging floor becomes a safety problem.
Sagging floors may indicate that your floor joists are weakening. This is a structural problem that needs to be fixed immediately. In most cases, our technicians can use our LiftRight™ Jacks to stabilize the sagging area.
If you have a crawl space, check the joists to see if there is a visible weakness. Uneven floors can signal a need for slab foundation repairs. ABT can assess your crawl space, make recommendations and deliver the solutions.
If you have a basement, check your foundation to see if there are any signs of weakness. Moisture and a whole host of other problems could be affecting your foundation.
To learn more about repairing sagging floors for your home or to get an estimate, contact us.