Crawl space insulation
Improve your crawl space by installing insulation. Your crawl space can be insulated from the outside and the inside. You'll want to make sure any vents in your crawl space are removed and sealed before you start.
Outside walls
Exterior rigid foam insulation can be placed over the entire outer crawl space wall. This usually happens during construction, but it can happen in conjunction with a drainage project. If you're planning to improve your draining around your home, take the extra step and have rigid foam insulation installed around the outside of your foundation.
Inside walls
Interior walls can be lined with fire-resistant rigid insulation placed over the crawl space encapsulation, or vapor barrier, with joints taped and sealed. Insulation is not a substitute for the vapor barrier, but enhances the effect of the vapor barrier by keeping the weather out of the crawl space.
Some homeowners prefer to insulate this space by using standard R-11 to R-19 batt insulation around the wall perimeter, using standard insulation procedures. It sounds simple, but it's better to use specialized procedures developed especially for crawl spaces.
ABT has success using a closed cell spray insulation foam to seal and protect crawl spaces. We have sprayed insulation around the rim (aka band or perimeter) joist that rests on top of your foundation, and around any electrical, plumbing or ventilation holes in the subfloor. We can recommend what is best for your home.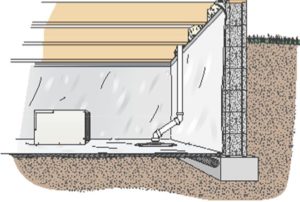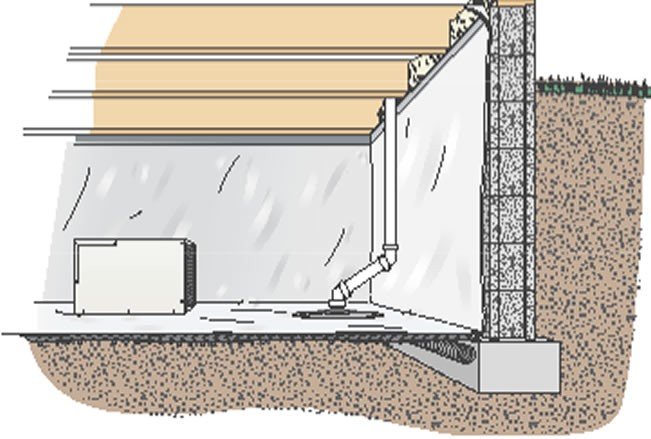 Contact ABT Foundation Solutions today for a free estimate on Crawl Space Insulation.